September 2019 Galaxy Release (v 19.09)¶

Highlights¶
Workflow Reporting
John Chilton added embedded reports to workflows. These are reports which are automatically available upon workflow completion and can discuss the contents of a workflow, point out interesting aspects of individual outputs, and generally help you summarize the outputs for colleagues in a comprehensible way!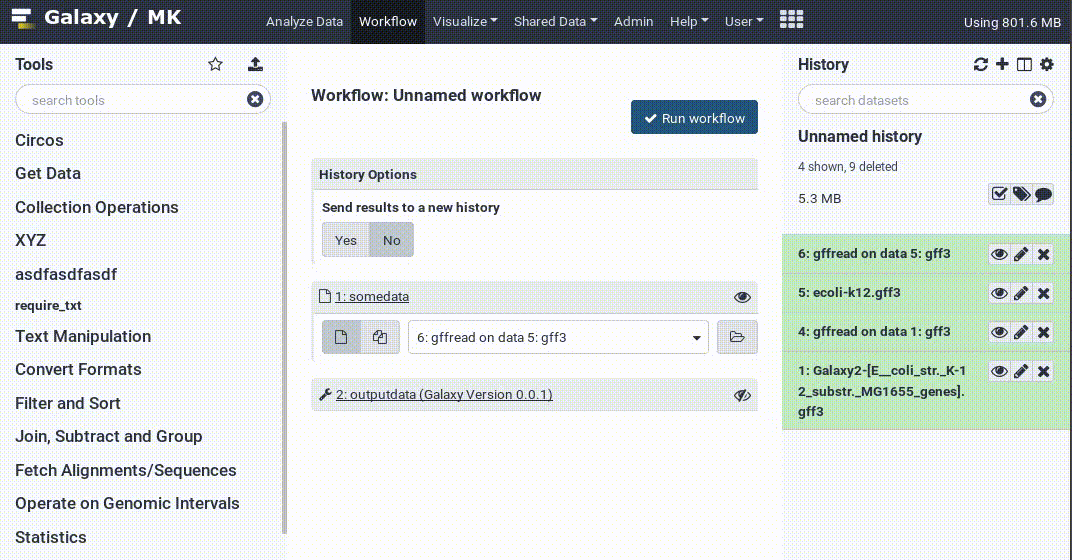 Awesome Visualizations
The Community (that is you!) added not one, not two, but three new awesome visualizations in this release allowing for free style image annotation, visualizing spatial data on OpenLayers maps, and exploring HIV NGS data with hyphy-vision. Details and screenshots below. Thanks go to @anuprulez and @veg
Cleaner History Menu
Check out the new, cleaner history menu! Many of the extraneous actions were moved out so you can more quickly do what you need to do: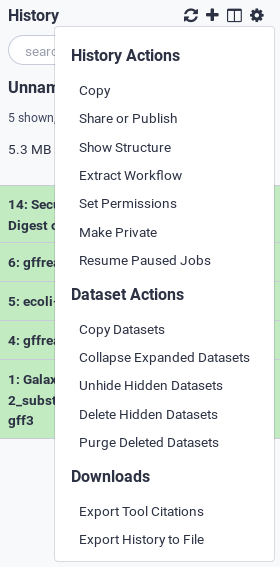 Also check out the 19.09 admin/dev release notes.
New Visualizations¶
@anuprulez has implemented free style image annotation, allowing you to make notes on images in Galaxy and save these annotations. Pull Request 6891
@anuprulez has also implemented an OpenLayers based map visualization, allowing you to visualize your GIS data in Galaxy. Pull Request 7888
Other visualizations include: