September 2020 Galaxy Release (v 20.09)¶

New Visualizations¶
GalaxyP MVP visualization plugin (thanks to @tmcgowan). Pull Request 10136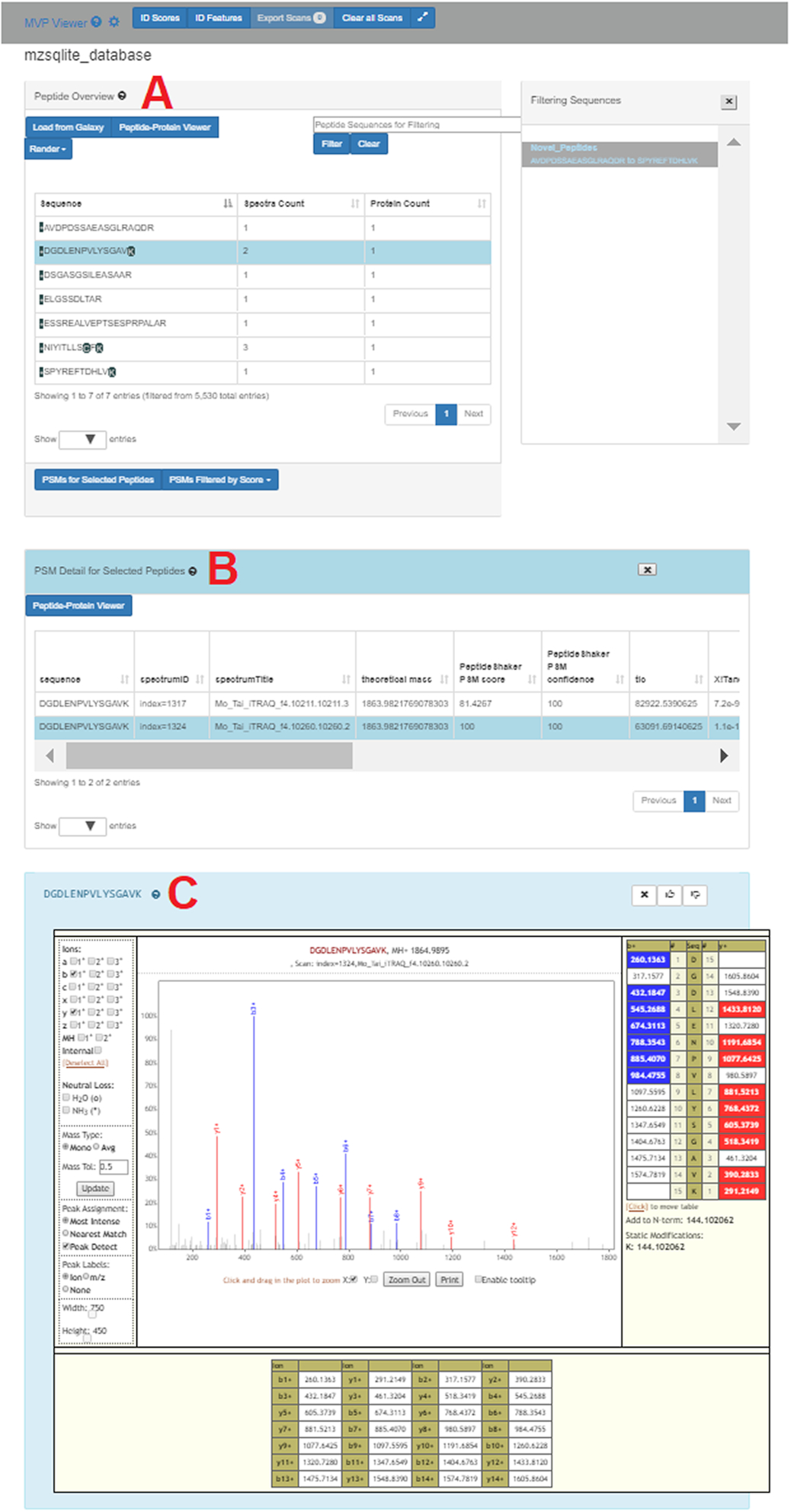 From their associated paper:
[The MVP App] displays this example data where the list of variant peptides are shown in the Peptide Overview window (A). One of these peptides (sequence DGDLENPVLYSGAVK) has been selected in this list, and the button "PSMs for Selected Peptides" clicked to display the 2 PSMs that matched to this sequence, along with associated scoring metrics (B). Double-clicking on one of these PSMs opens the Lorikeet MS/MS viewer (C). Lorikeet [29] renders MS/MS spectra, providing a visualization of the annotated spectra that led to a PSM using the upstream sequence database searching software. C shows an example PSM, where the blue- and red-colored m/z peak values correspond to amino acid fragments that would be predicted to derive from the peptide sequence identified by this PSM
New Datatypes¶
Several community members and committers (@stevecassidy, @hexylena, @anuprulez, and @bgruening, @mvdbeek) worked together from 2017 on, to add datatypes for Audio & Video datatypes. This PR is now merged and available in Galaxies everywhere. This additionally includes a specific visualisation for these files allowing you to view the audio or video media directly in Galaxy. Pull Request 4949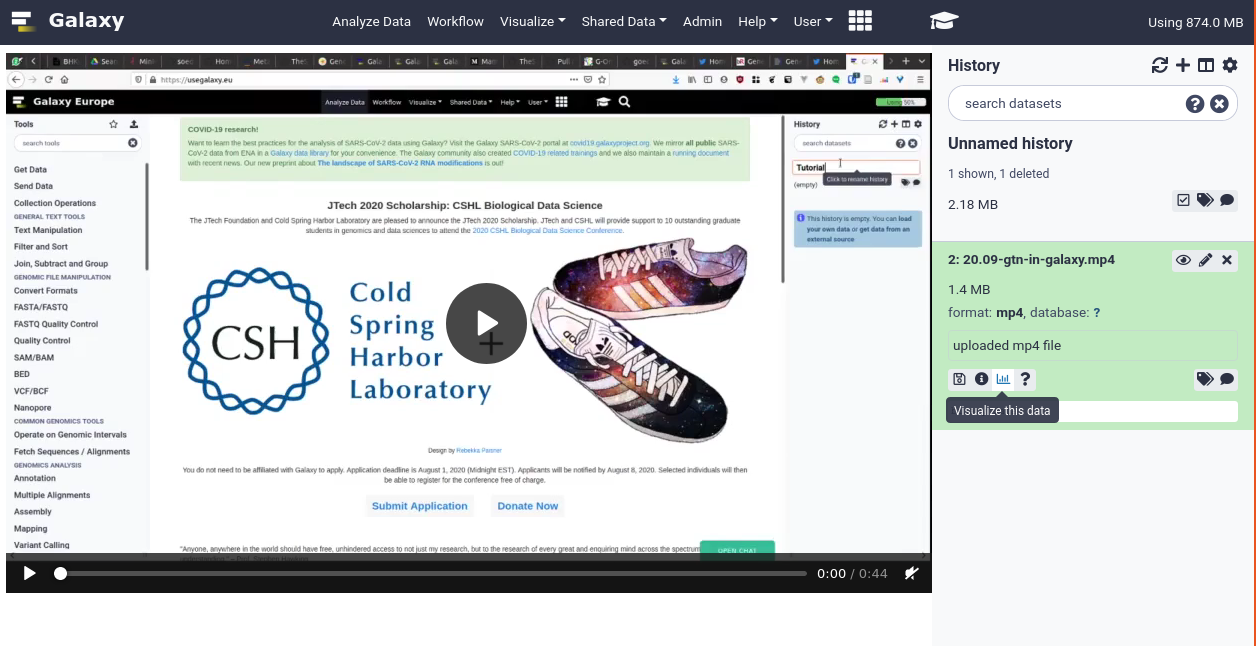 Support for mkv, mp4, flv, mpg video containers, as well as mp3, wav, TextGrid, and BPF audio formats is included.