May 2021 Galaxy Release (v 21.05)¶

Highlights¶
¡Galaxy, ahora en español! Thanks to Wendi Bacon (Pull Request 11891), the Spanish language translation of Galaxy has been finalised and merged, so if you prefer to use Galaxy in Spanish, now you can! This update will be part of an ongoing project from Spanish speakers within the Galaxy community to keep the Galaxy interface localisation up to date, and to produce some Spanish language training materials in the GTN.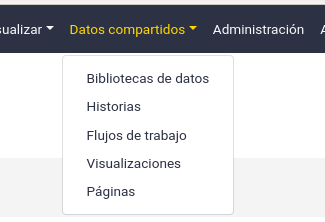 Bugfixes and Stability This release of Galaxy features fewer user-facing changes, as a huge amount of developer time went into making this a maintenance release with better testing, better stability, and more bugfixes. But watch out, this is all in preparation for the next release of Galaxy, 21.09, which will have some of the biggest UI changes in years!
Remote Files: FTP Support In the last release, the Remote Files interface was added granting access to a huge number of remote data sources directly in Galaxy. Support was added for FTP servers in the latest release so now you can connect e.g. the NCBI FTP server for all of your genomic data needs.
Download Collections from Reports Workflow reports are gaining popularity and features! You can not only insert previews of collections in your reports, but also download them directly from the report interface.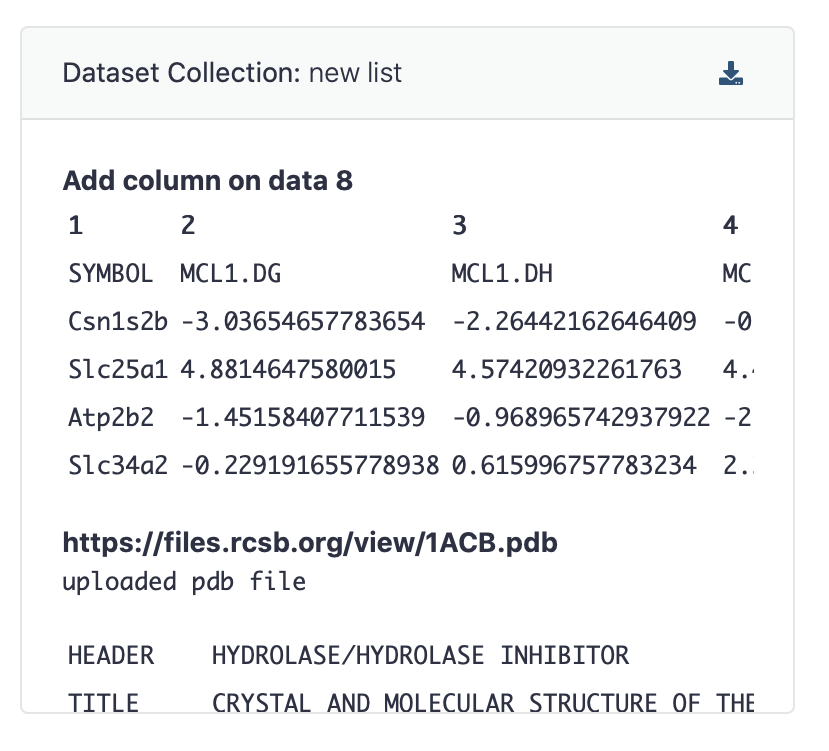 New Visualizations¶
Thanks to @dlal-group, the SimText suite of tools has been added as an interactive tool within Galaxy. You can read about how to use this new Interactive Tool in the associated GTN tutorial.
Release Testing Team¶
A special thanks to the release testing team for testing many of the new features and reporting many bugs: