Galaxy Interactive Environments¶
A GIE is a Docker container, launched by Galaxy, proxied by Galaxy, with some extra sugar inside the container to allow users to interact easily with their Galaxy histories.
How GIEs Work¶
A GIE is primarily composed of a Docker container, and the Galaxy visualization component. Galaxy vizualisation plugins are rendered using Mako templates and Mako templates in turn can run Python code. GIEs build upon visualization plugins, adding features to allow for container management and proxying. This Python code in the Mako templates is used to launch the Docker container within which a GIE runs. Once this container is launched, we notify a proxy built into Galaxy which helps coordinate a 1:1 mapping of users and their docker containers.
Here's a simple diagram recapping the above: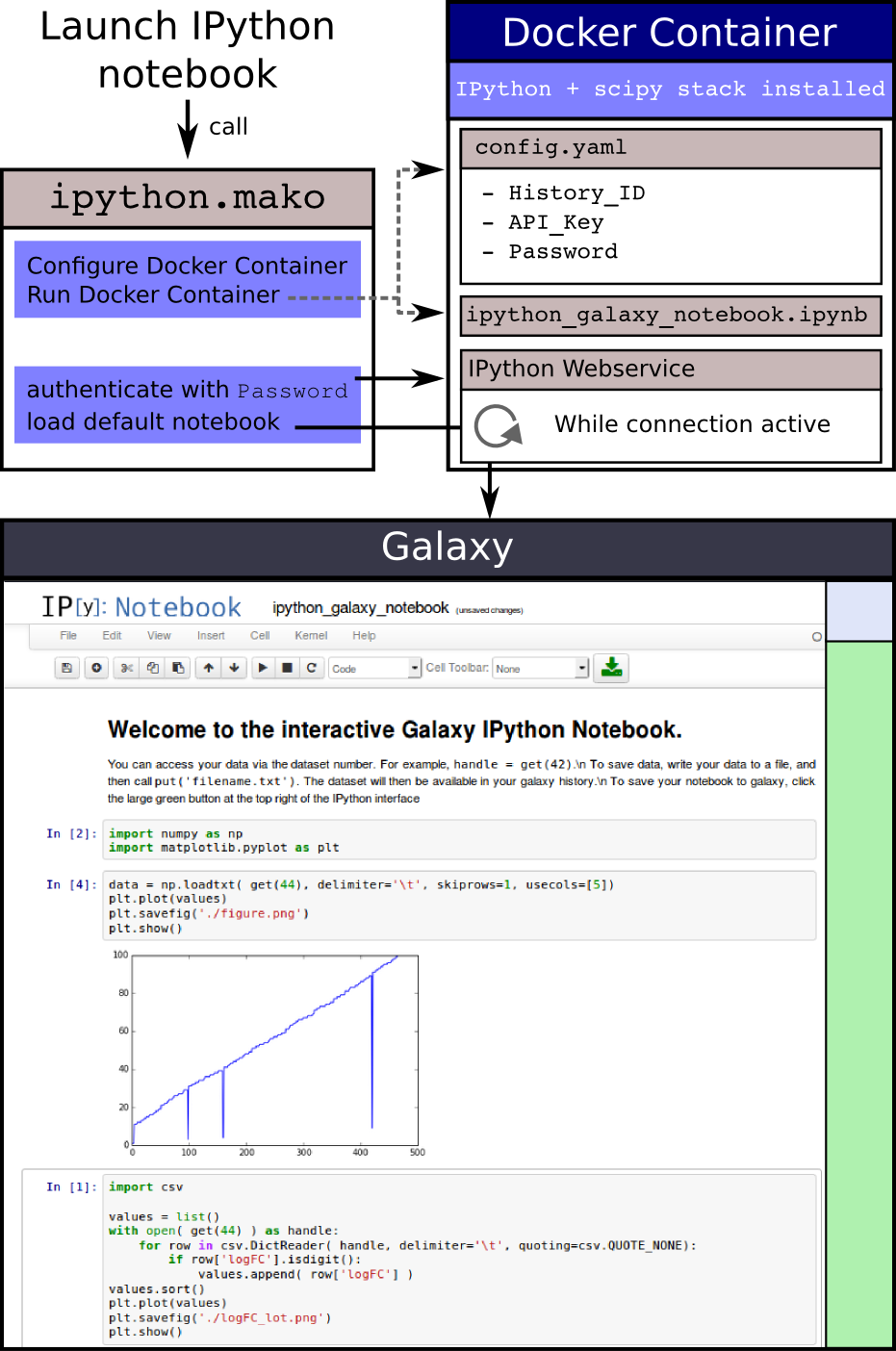 Deploying GIEs¶
Deploying GIEs is not a trivial operation. They have complex interactions with numerous services, you'll need to be a fairly competent SysAdmin to debug all of the possible problems that can occur during deployment. After the initial hurdle, most find that GIEs require little to no maintenance.
An Ansible role for installing and managing GIEs can be found on Github and Ansible Galaxy.